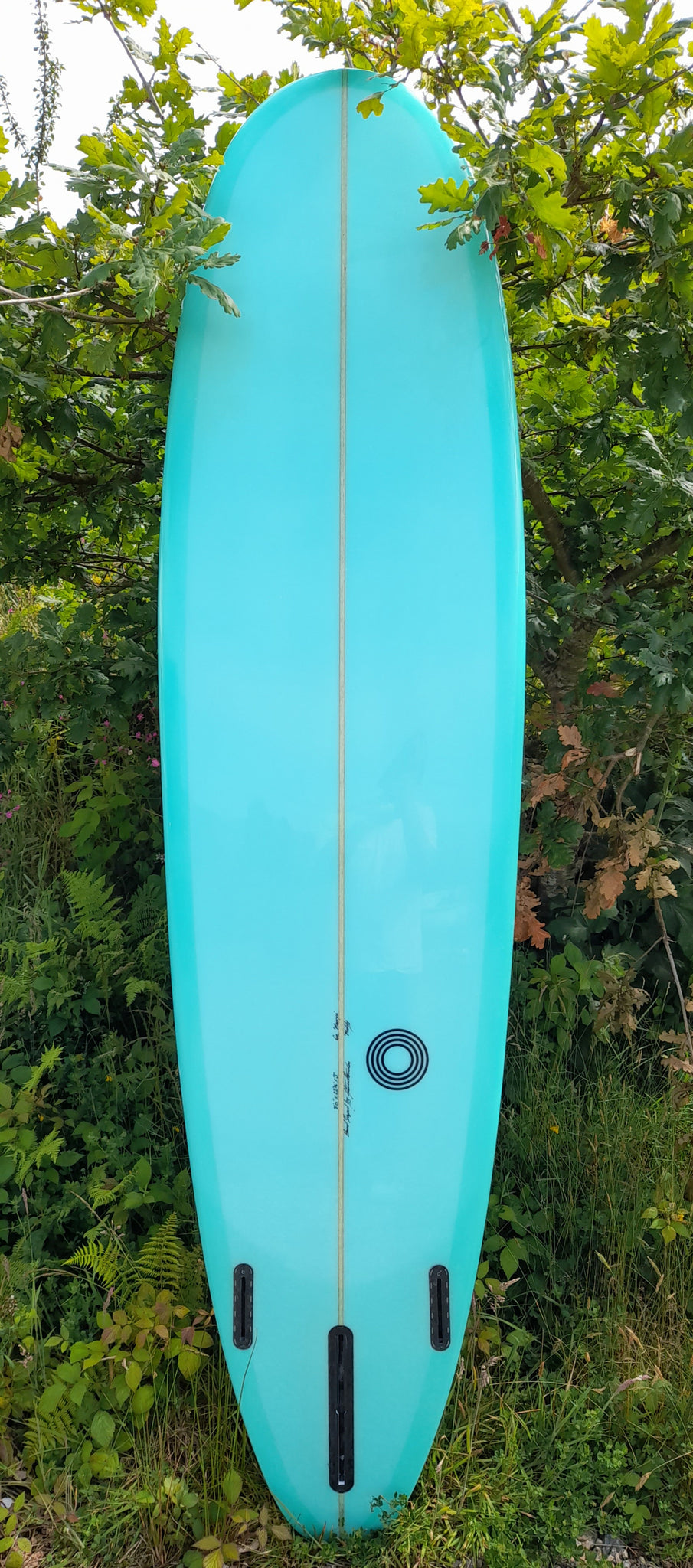 Middy
The mid length, the new improved mini mal and all characters of a longboard.
A simple design that is very easy to use and will accommodate a wide range of conditions. The novice can progress rapidly and the intermediate-plus rider can breathe some new style into their repertoire.
This board is a very good option as a first board for the surfer wanting to make leaps forward in their surfing and then graduate to either smaller or larger equipment.
Sizes start at 7'8 and go up to 8'6.  we recommend a central fin box with smaller side fins (known as "2 plus 1").
And of course, all boards can custom adjusted to fit anyone's  requirements i.e. tints, tail and nose blocks, fin set ups, volan, inlays and sprays. 
All Extras quoted individually
All boards are examples and available for custom order.
starting price is for clear, resin sand finish, pricing will vary depending on size.
contact for detail oblong32@hotmail.com or phone 07813669987