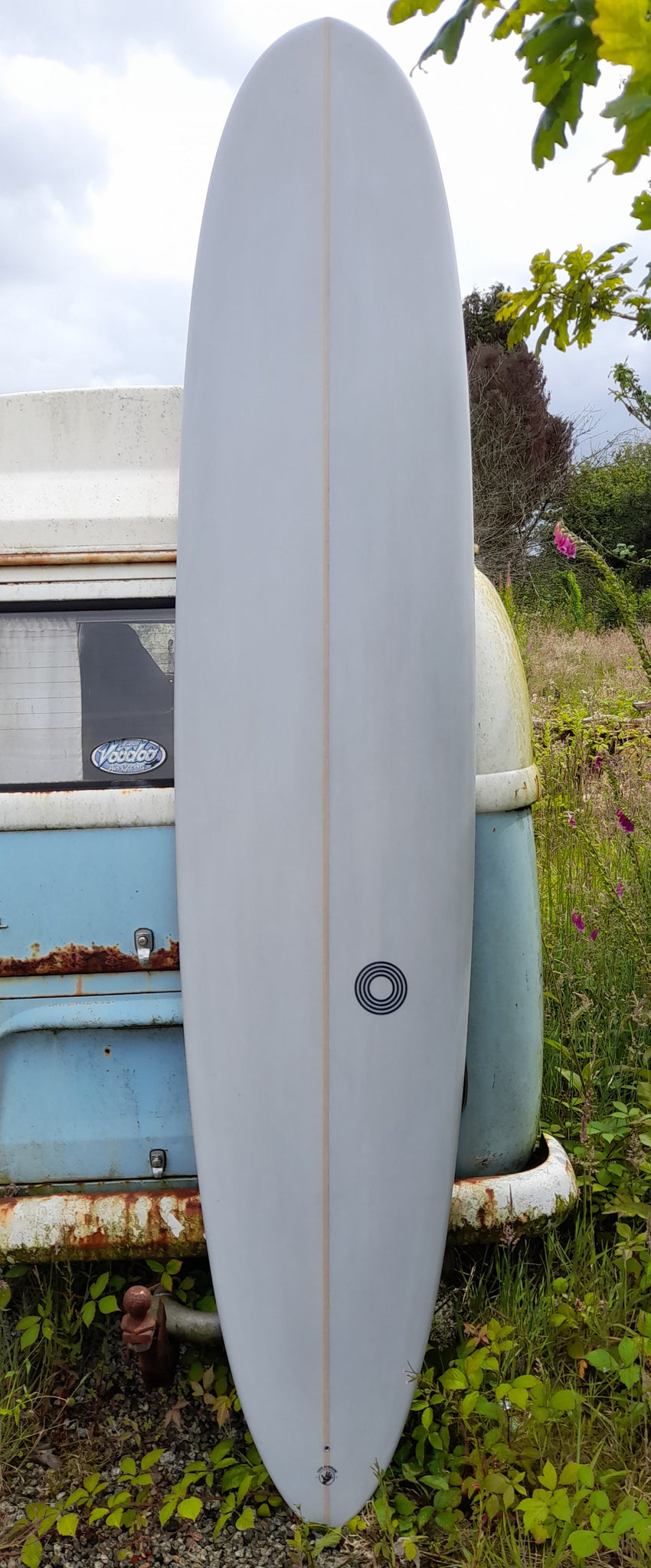 Charger
The extreme end of modern longboarding. If you want a longboard with speed and manoeuvrability that lends itself to high performance surfing then this is it!
The Charger has two different widths, wider for 3' through 6'+ waves and narrow for waves of a rather more serious tone.
A curvaceous outline, aggressive foil and light-weight construction make this a very fast and responsive board. With the Charger under your feet you are capable of high performance, progressive moves - re-entries, floaters,
If you can't resist the temptation to smash the lip and want to charge when it gets bigger, get to know a Charger.
Sizes start at 9'1 and go up to 9'4. Choose from thruster or 2 plus 1 fin set-ups.
And of course, all boards can custom adjusted to fit anyone's  requirements i.e. tints, tail and nose blocks, fin set ups, volan, inlays and sprays. 
All Extras quoted individually
All boards are examples and available for custom order.
starting price is for clear, resin sand finish
contact for detail oblong32@hotmail.com or phone 07813669987